The Bangkok Wanderers Golf Club is a friendly society comprised various individuals living in and around Bangkok. We come together twice a month or so for fun golf tournaments, playing strictly under the rules of the R&A, and during each year wander to some of Thailand's finest golf courses. Membership is open and a Wanderers handicap will be assessed after submitting cards at three events. Guests are always openly welcomed at our events.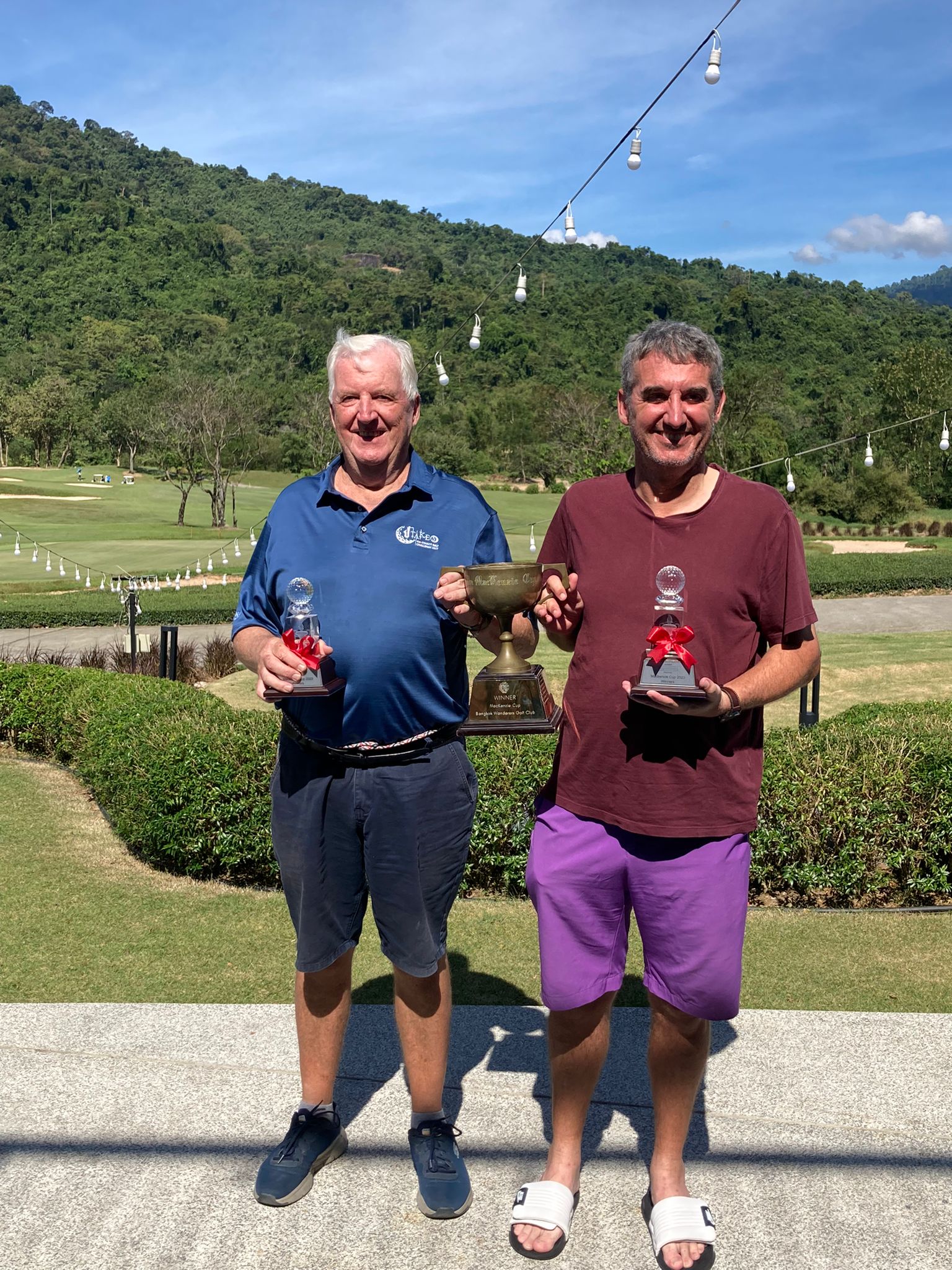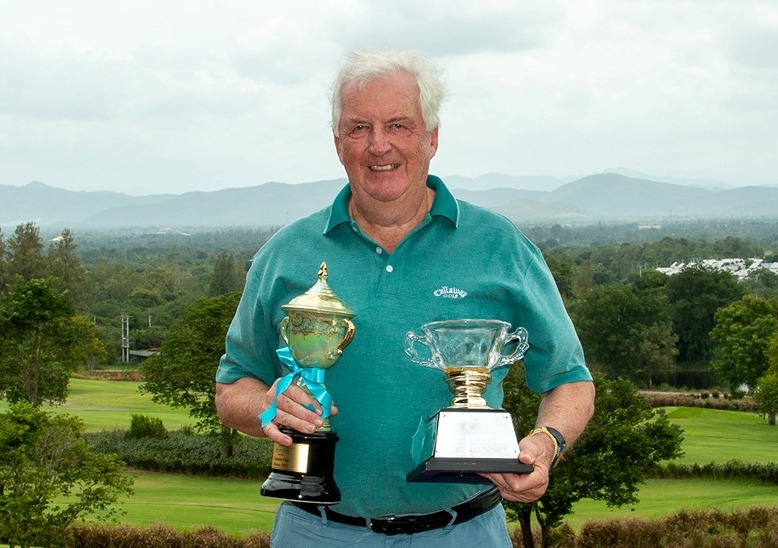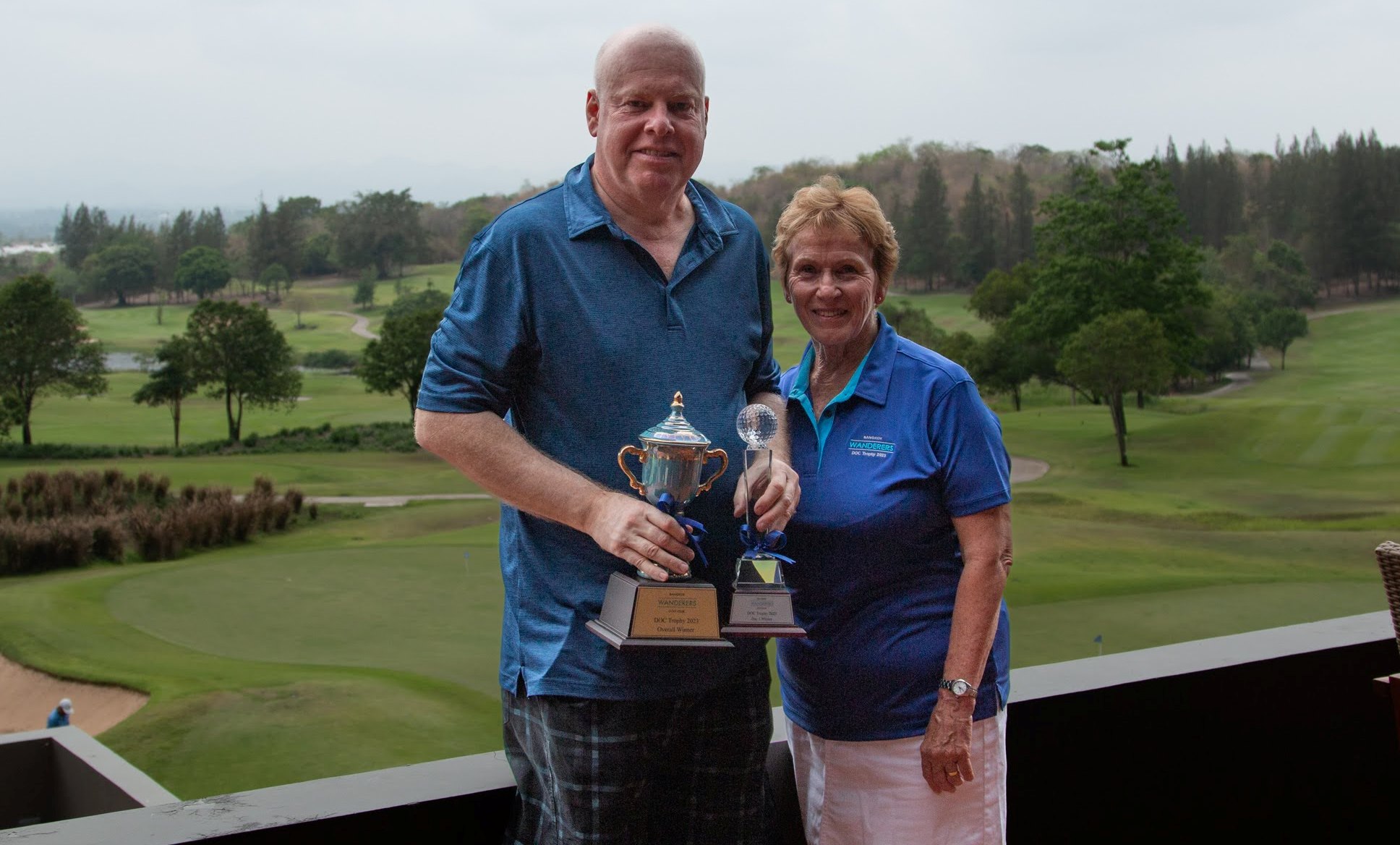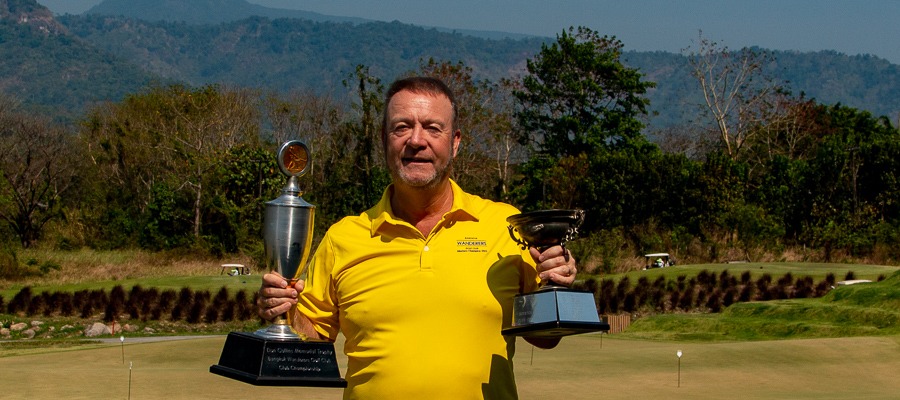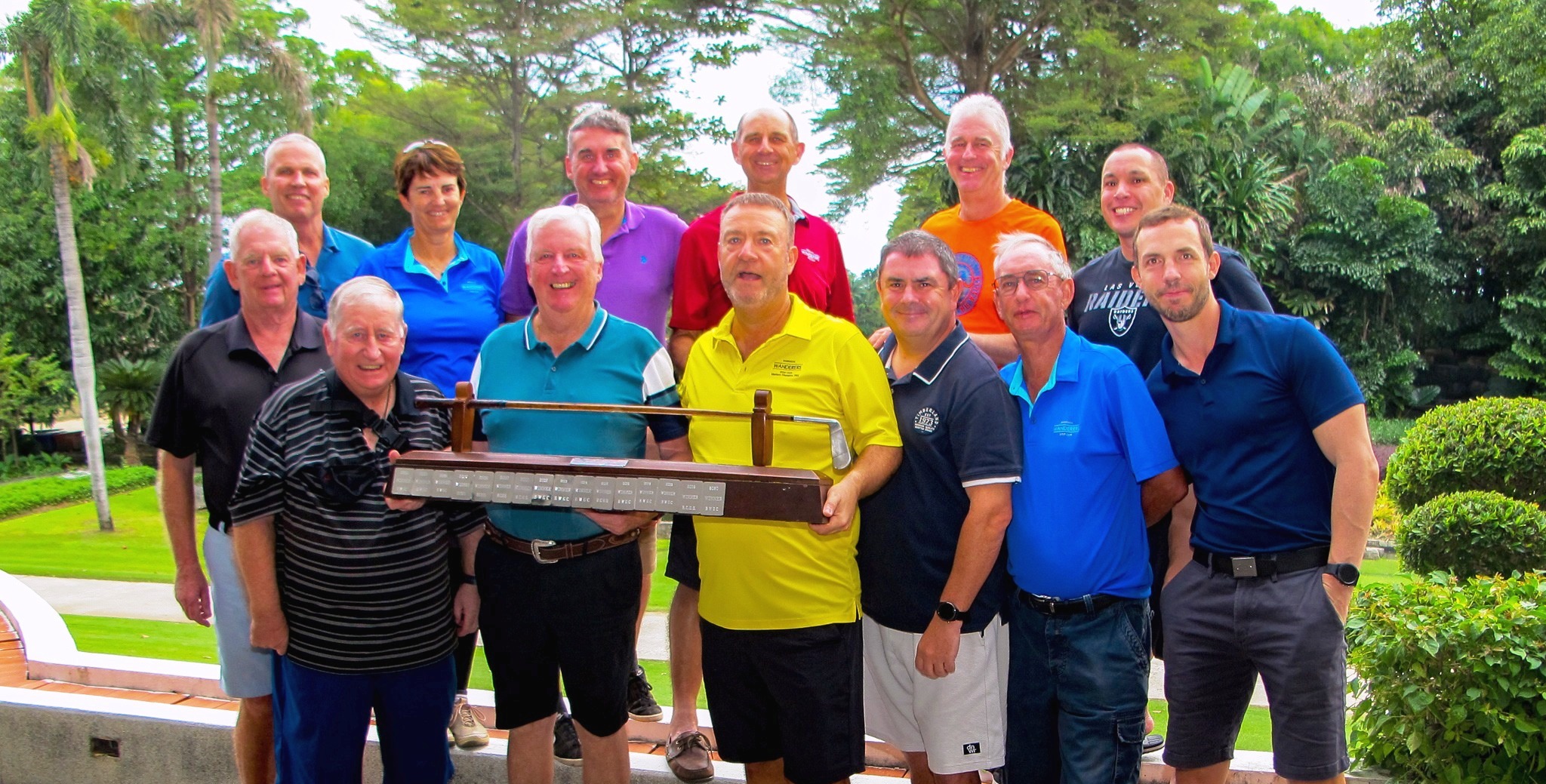 Forthcoming events
Annual competitions links
ECLECTIC
The Mackenzie Cup 2023
Congratulations to Peter Clark and Tim Rushbrooke  who followed up a 59 first day with a 58 second day for a total of 117. Runners up were Paul Wyatt and Gareth Knight  with  scores of 59 and 61 for 120.
The Captain's Cup 2023
 Congratulations to our winner Peter Clark  who followed up a 37 point round on Day 1 with a net 69 on day 2 for a grand total of 32.  Anthony Everett was the first day winner with an impressive 40 points and Terry Davies on the 2nd day with  Net 68.
The DOC Trophy 2023
Congratulations to the winner, Paul Wyatt, who followed up an excellent +4 day 1 score with a -2 for a total of +2 to win by 1 from second day winner Andrew Brown and Terry Davies a further shot back.
The Masters 2023
Congratulations to David Burton winner of the 2023 masters (net 65) at Bang Sai, winning  from Alex Van Decraen ( net 66) and Terry Davies (net 68)
Club Championship 2023
Congratulations to Mark Adderley on winning the 2023 Club Championships as well as the scratch championship on a weekend with difficult conditions with a total net score of 142, the only one below par.
Peter Clark was the Senior champion on count back from Dietmar Lammers and Karen Holloway the Putting champion.
Magpie Putter 2023
 BWGC have retained the fabled putter for another year & we look forward to the next match in 2024.
The Royal Trophy 2023 .
Congratulations on the Chairman's team retaining the Royal Trophy at Lam Lukka . All the games were hard fought and played in a good spirit.